At Chino Valley Family Chiropractic, we take great pride in providing the finest chiropractic wellness care to our patients. Below is a sampling of the different chiropractic services we offer in our Chino Valley office.
---
Chiropractic Care
Corrective Exercises
Spinal & Postural Screenings
Lifestyle Advice
---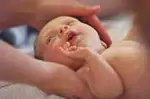 Chiropractic Care
We provide advanced spinal correction utilizing "state of the art" chiropractic techniques. Never in the history of chiropractic have we been able to provide the level of help and expertise that now exists. These newer correction methods are even safer, more comfortable and more effective than ever before. As a Doctors of Chiropractic, Dr. Julie Weston and Dr. Anita Scheer have years of training and experience in spinal adjustment.
---
Lifestyle Advice
We often find it helpful to "coach" our patients on certain activities they should avoid or do differently to avoid aggravating their particular health challenge. Our goal is to help every patient achieve a fulfilling and happy lifestyle full of the activities they enjoy most. We recognize that each our patient is a whole person, and help them reach true health and wellness is a collaborate effort between our professionals and our patients.
---

Spinal & Postural Screenings
Posture and spinal screenings can reveal important health information and unlock the door to improved health and well-being. We provide screenings at area malls, community events, health fairs and places of employment. Contact us today to arrange a screening at your event or workplace.
---
Community Lectures and Informationals
Chino Valley Family Chiropractic shares their passion for chiropractic care with a love for wellness and working with entire families and it is our goal to offer an excellent community resource for wellness issues and family health.

Additionally, Dr. Julie Weston and Dr. Anita Scheer offer numerous lectures, talks, and resources for those interested in achieving better overall health. Among these, are "Back to Health Talk" an informative lecture on Chiropractic that is offered each week during the evening.
Chino Valley Family Chiropractic is dedicated to the health and wellness of children and families with information on many subjects from birth plans to vaccination options and information.

Lectures Currently Being Offered:
The Amazing Doctor You
Your Back to Health
You can contact Chino Valley Family Chiropractic (928) 636-8181 and request a Lecture for your community group, school function or group of interseted friends and family.